Calling America Back To Its Roots...
Repent America is a call to our country to return to its roots in God. Eliminating God in different areas of our culture has caused the blessing of God to be removed from those areas. Isn't it time for America to make a change and return to back to God?


Leading America Back to Its Roots
America as a nation has turned away from the very foundation of what our founding fathers intended for our great country. "In God We Trust" was once ingrained in the heart of virtually every American, however, today, that foundational principle seems to be fading away. As Americans, and especially as Christian Americans, our desire should be that God remain central in our culture, but if we do not make some changes now, God will more likely become a faint memory in the minds of a declining Christian culture. If the heritage of "In God We Trust" is going to be saved, America needs to act NOW!
Can I be Involved Without Going To Washington DC
We realize that many people will not be able to travel to Washington DC to attend Repent America, but that does not mean that you cannot be involved in the mission and vision of the event. We are praying that God will inspire chosen people in each state, local cities, and communities all across our nation to organize and lead their own version of Repent America. As an organization, we not only desire to encourage you, but also help you in any way we can. We intend to do virtual training to help independent movements be successful. We will also provide digital and editable media to help you organize attendees, develop prayer groups, and attain event day banners and signs. We believe God has called us for a time such as this, and we believe He will provide the leaders necessary to move a nation toward Him!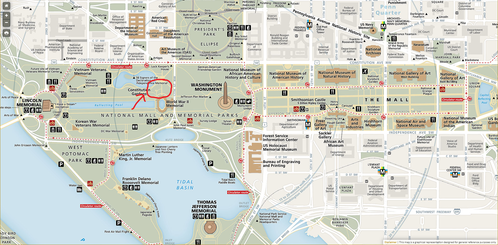 Pastor Greg Locke, the Lead Pastor of Global Vision Bible Church in Mt. Juliet, TN will be a special guest speaker at Repent America. Pastor Greg, a social media superstar and highly sought after conference speaker will undoubtedly bring a necessary message of repentance as only he can do. We would like to thank Pastor Greg for taking his time to work with REAL Ministry at this historic event.
Join The Repent America Movement
The greatest impact to be experienced in the directional change of a country is simply made in the function of individuals and the family. America, as individuals, has suffered greatly due to the disfunction of the family. The only way that we will see a change in the heart of our nation is for individuals to decide to make that change. Now is the time for individuals to recognize the change that is necessary within themselves, so that our families can be healthy and whole.
Pastors and Ministry Leaders
It has been said, "as the church goes, so goes the nation." The Bible teaches, For the time has come for judgment to begin at the house of God; and if it begins with us first, what will be the end of those who do not obey the gospel of God?" Our nation is dependent on the spiritual health of the body of Christ. If the church is willing to come to a place of repentance, it is likely that our nation will soon follow, but if the church refuses, what will be the nations end?
Organizational Leaders and Groups
Organizations and special groups have a unique position in the opportunity to lead a nation to repentance. Just as Pastors have influence over their flock, organizations and special groups have influence over those who they oversee. If we are going to reach the masses for repentance we must have organizations who see the need to help organize, plan, and even finance events in every state. It is not enough to reach a few if we are going to change a nation!
Educational and Government Leaders
Perhaps the greatest influence in the lives of people in our nation comes from our governmental and educational leaders. When these individuals see the need for repentance, they have the greatest of platforms to reach the masses. But this type of opportunity takes someone who is courageous and who has fully committed themselves to God. We are calling governmental and educational Christian leaders to use their media platforms to get the word out!
Media, and especially Christian media can have a significant role in bringing America to a place of repentance. It is widely known that for the most part many secular media outlets are simply anti anything Christian. If we are going to reach an entire nation it will take the united effort of Christian media, whether it be television, radio, newspapers, or even social media outlets. We are encouraging every means of Christian media to get involved at some level!
An event of this size cannot function without the service of many people. The book of Mark teaches "For even the Son of Man did not come to be served, but to serve, and to give His life a ransom for many." In order to pull off an event that will bring many people in America to a place of repentance, it is imperative that we have numerous people who are willing to lay down their lives as Jesus did, The heart of those who serve will reach the lost!
National Mall in Washington D.C.
Constitution Gardens
Constitution Ave. NW, Washington, DC 20024


Saturday, September 26, 2020
Event begins at 9:00 AM and our march will end at 12:00 PM
We expect to lead 50,000 people on a march from the United States Capitol Building to the Lincoln Memorial pleading with America to change its ways and turn back to God before its too late! This is a free event but you will have to register and have your ticket to get in.
Our goal is to see the power of God move on the hearts of the people in America to return to Him. Our hope is to see thousands make a commitment to follow Jesus Christ including many who will renew their faith to a deeper place than it has ever been.
America has been Known throughout the years as the greatest nation on the earth, largely because of its Christians heritage and heart to help other poor nations around the world.
Unfortunately, over the last few decades, America has begun to turn away from the very foundation that made it great. Our nation has sought to remove God from His place of prominence by removing Him from our homes, our schools, our communities, and our governments. America has paid a great price for its rebellion and arrogance.
"The Lord is not slack concerning His promise,
as some count slackness, but is longsuffering
toward us, not willing that any should perish
but that all should come to repentance."

2 Peter 3:9


Refusing to adhere to moral absolutes found in the Bible, Americans have destroyed the lives of over 60 million babies by abortion. We have turned away from tradtional biblical family and social values,and now we are literally destroying our cities and towns with little regard for human life and the freedoms we were promised.
But now its time to take America back by returning to the foundational principles of our forefathers. Its time for America to realize it cannot survive without God and his hand of Blessing. It's simply time that America "Repents" and turns from the sin that will destroy us!
We would like to encourage you to also participate in a prayer march from 12:00 PM to 2:00 PM led by Franklin Graham of The Billy Graham Evangelistic Association, and with Jonathon Cahn and
his event called "The Return" which will be an all day event. All three events will be held on the National Mall and are very significant to the message of Jesus Christ and the need for God in America.